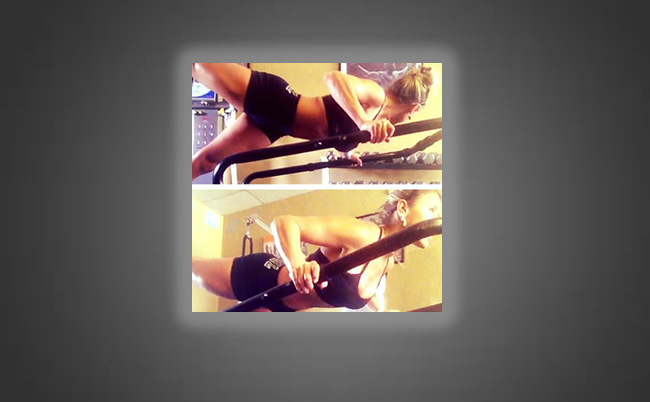 We offer daily:
Personal Training 30(min) & 60 (min)
Group Training: Wednesday -Friday 8:00am (30min)
Group Training:  Monday-Friday 9:30am & Tuesday-Wednesday-Thursday 8:30am (60min) 
or set up your own time
Couples Training
WILL TRAVEL FOR TRAINING ...In home, Studio or Online
Send me a message to book your private or small group session.
Andrea co-founded Islamorada Fitness. Her personality, style and voice have guided her to become a big influence in health and fitness.
I believe in the powerful connection between body, mind, and soul. For the past 5 years I have been on mission to get as many people as I could in shape and motivate them to lead a healthy lifestyle through my workouts and nutrition tips. There is nothing more satisfying for me than seeing the positive impact my workout program has had on other people's lives. Their change in lifestyle is not only skin deep, it affects all aspects of their life. That's what moves me and motivates me to keep doing what I do.
Excelled in the

personal training

and fitness industry for over

 4 years s

ince 2012, Andrea has been the sole proprietor of her own Wellness Center company, "Islamorada Fitness".
Today, Andrea' offers her own design… amazing training, Faster, real results guaranteed on site and online: 

private training

, small group training, couples, FNX Reboot 7 week program, AFX Max "coming soon" teaching expert level fitness classes weekly EPIC Life training

 
Andrea is a certified fitness instructor, coaching specialist in fitness and nutrition with

focus is on innovative training, concentrating on transforming the body and mind. She has developed a signature training technique,

"The After Burn Effect Method",

which combines functional and traditional methods of working the body. Her personal training methods have evolved to include a unique combination of strength training, cardiovascular conditioning, sports specific drills, yoga.
Why I do what I do…
Working out and living this fitness lifestyle has brought me to a good point in my life. I am eternally grateful that I found this calling and I want to share my passion with as many people as possible.