STARTS: Next GROUP, JANUARY 29, 2018
Helping HUNDREDS of clients get the body they deserve.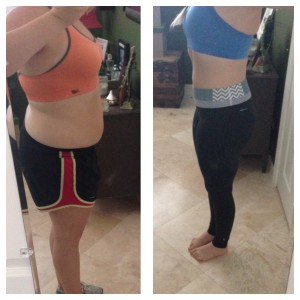 "I was wearing size 16 during college

now I'm wearing a SIZE 8 JEANS"
-C. P
Transform your life in only in 7 weeks
A Powerful 30-Minute Workout
5 day a week program + 1 outdoor epic day
Daily Nutrition, Nutrition 1 on 1 …
Space is limited to 8 people so once we are full you'll have to wait until next program starts.
YES I want simple, fast, Results Get In NOW!
Know why most diets

don't

work?
Because they don't make it easy to lose weight and keep the weight off. FNX Reboot makes it simple to enjoy the foods you love—without calorie counting!
Start seeing results immediately!
What You will get:
a workout and nutrition calendar

7 week Eating Plan

24/7 support

goal/commitment support

tracking

PLUS

GIFT

when you graduate

…much more
YES I want simple, fast, Results Get In NOW!
30-DAY MONEY-BACK GUARANTEE! Call 305-432-BODY (2639)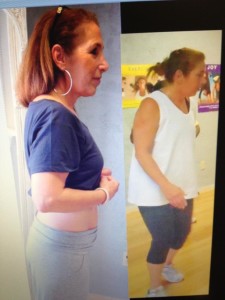 Andrea is the best !!!! They have changed how I feel about walking into a gym. You become part of a family were they really care about each client that walks thru the door!!
-Ellen Bloom
Graduate from the program FNX REBOOT to start>>>
EPX Life "Epic Life.tm Strength Training Class" Maintain your Lifestyle
MONDAY-TUESDAY-THURSDAY 5:30PM
FX Max "AfterBurn Effect Max" COMING SOON
Fat Blasting AFX Training -come as you are and we'll work with you to get you up to speed and doing things you thought were impossible. In just a few sessions you'll be burning crazy calories and shrinking that waistline and looking slender and attractive. Getting AMAZING RESULTS
"I started training with Andrea four months ago. My goal has been to shed the pounds for my wedding in March and maintaining my healthy lifestyle after. Andrea has not only helped me reach my goal very quickly but she has been my motivation and a joy to train with. It's fun training with her! Every session is completely different and I never know what she has in store next. She is always checking in on my eating habits and goals. Every month she weighs me and does complete measurements so I know exactly where I am at. In three months training with Andrea three times a week I have lost 10 pounds and over 8 inches! I feel amazing and am so proud of my accomplishments. Thanks Andrea!" -T.M
But don't wait! Space is limited to 8 people and once we are full you'll have to wait until next Program Starts.
BEFORE & AFTER